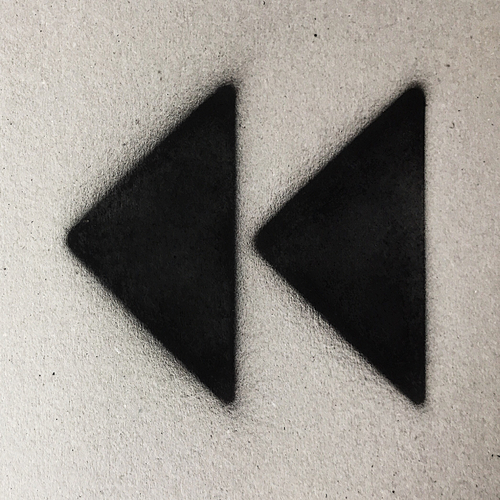 Rewind
Available Formats
Tracks
Price
Buy
12" Vinyl Mini Album
13 tracks

£

14.99

Out of stock

Download Mini Album (

MP3

)
13 tracks

£

5.99

Download Mini Album (

WAV

)
13 tracks

£

5.99

Download individual tracks
From £0.79
Description
Soccer96 - Rewind

'Rewind' is the latest release from enigmatic synth and drums duo Soccer96, also known for performing in and producing Mercury Prize nominated group The Comet Is Coming, and follows their acclaimed 2016 album 'As Above So Below', which received plaudits from the likes of The Quietus, XLR8R, Thump, Clash, Boiler Room, NME, DJ Mag, Electronic Sound and many others. With a nod to the beat tape aesthetic, 'Rewind' is a collection of newly discovered reel to reel recordings, live mixed on a vintage 'Alice' mixing desk in the Soccer96 analogue lab.

Seamlessly segueing from polyrythmic psychedelic grooves to ambient synth pieces haunted by moments of mysterious tape bleed, 'Rewind' is a surreal, archaeological dig of a record, drenched in the sounds of degraded tape and analogue subtlety. Tracks such as 'Alice' contain the ghost of lost drum recordings, audible if you listen hard enough to the tape bleed whilst elsewhere unknown sounds from tapes found in a junk shop were faded into the mix, creating a glimpse into lost memories. Their experiments with tape are to some extent reminiscent of trailblazers such as This Heat and Can but the sweeping, sentimental synth pads and disjointed beats on tracks like 'Harmonious Monk' and 'The Scribe' nod more to the psychedelic/jazz infused grooves of the West Coast beat scene.

The duo are joined by the curious vocalist and synth player Fred Stidson on two tracks, 'Time Flows', a dreamy ethereal piece with a lilting vocal, and 'The Future', a trippy arrangement driven by broken beats and squealing lead synths. The record ends with a brilliant Hello Skinny remix of 'Constellation', a track from Soccer's 2014 EP 'Jupiter Masterdrive', a remix done in secret that was only heard years later, and instantly loved so much by the band that it had to be added to the record.

There will be a limited vinyl release of 300 records, lovingly hand stamped and stencilled by the band.





Reviews
"Traversing musical terrain as diverse as Boards of Canada, Mount Kimbie, Roots Manuva and Squarepusher at his jazziest, this is a wonderfully varied collection that feels like something genuinely new… …get yourself a copy of this." [8/10] [Loud and Quiet]
"Soccer96 have an incredible new album on the way… …Rewind further roots the band as visionaries of UK Jazz and electronica." [EZH Mag]
"Soccer96 is doing some deep stuff here… …Dig and peep this one bigly." [Igloo Mag]
"The whole album is an ancestral attraction towards an electronics that does not miss anything, from the trip hop to the tribal, from techno to the interspace, passing through soft and then more aggressive and mutant rhythms. Undoubtedly, to be heard." [Extra! Mag]
Tracklisting
12" Vinyl Mini Album (SLOEP035)
Download Mini Album (SLODL035)
Soccer96

- Enter The Field

Soccer96

- Harmonious Monk

Soccer96

- Alice

Soccer96

- Button Basher

Soccer96

- The Scribe

Soccer96 feat. Fred Stidson

- Time Flows

Soccer96

- Wake

Soccer96

- The Hermit's Lantern

Soccer96 feat. Fred Stidson

- The Future

Soccer96

- String Theory

Soccer96

- Crush

Soccer96

- I Dreamt About It

Soccer96

- Constellation (Hello Skinny Coldwave Dub Mix)