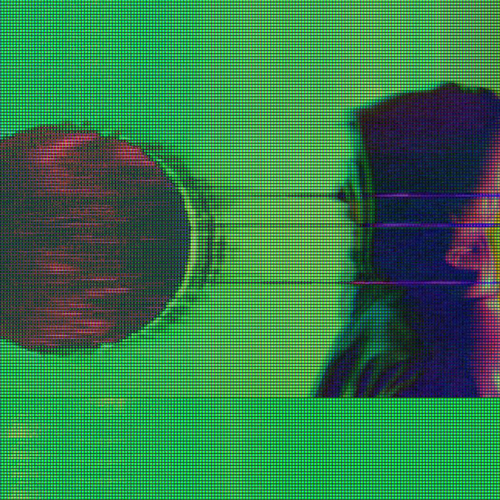 Megadrive Lamborghini EP
Available Formats
Tracks
Price
Buy
Download EP (

MP3

)
5 tracks

£

2.50

Download EP (

WAV

)
5 tracks

£

2.50

Download individual tracks
From £0.79
Description
Soccer96 - Megadrive Lamborghini EP
'Megadrive Lamborghini' is the first single from the forthcoming LP 'As Above So Below' by SOCCER96, the drums and synth duo of Danalogue [Dan Leavers] and Betamax [Max Hallett], who transmit epic synth-scapes over poly-rhythmic drums and infectious dance grooves in a brutal cocktail of tight electronica and the spontaneous energy of improvisation

The single is a delicious slice of alt-synth-pop... "like that serene and hazy English summer evening, viewed by future artificial intelligence on its voyage into self awareness whilst cruising in a 16bit sports car."

With the new single comes a selection of remixes of the track featuring Scratcha DVA [Hyperdub], post dub-step producer Crewdson, soon to drop his own second album on Slowfoot, and a remix and a dub from legendary DJ/Producer Simbad.

The duo, most known as being two thirds of The Comet Is Coming [with Shabaka Hutchings], currently to be heard whipping up a cosmic storm on their recent acclaimed album 'Channel The Spirits' [Leaf], also collaborate with a huge array of talent. Leavers is currently playing live and recording with Henry Wu, Scratcha DVA, Simbad and Rozi Plain as well as finding time to produce albums by Flamingods, Snapped Ankles and Ibibio Sound Machine. He also plays sax in The Archie Bronson Outfit. Hallett, also a member of groups Super Best Friends Club and Hot Head Show, has played drums with the likes of Sons Of Kemet, Melt Yourself Down, Boredoms, Yussef Kamaal & Nitin Sawney.





Reviews
"Channeling an infectious line of high-squalling boogie into their mixture of slow-mo house and hip-hop smack…7/10" [DJ Mag]
"Megadrive Lamborghini. A wavy space-age tune that is full to the brim with immersive synthscapes that'll leave you floating. Bouncy dance grooves are rife throughout, continually revived by smooth, dreamy vocals overhead. A feel-good track of cosmic proportions." [Boiler Room]
"A majestically grooving mix of electro-indie and a South London carnival sound system from the UK duo." [The Independent Playlist]
"…they have made a tight song that is sure to move a lot of people, especially those who need to be moved in these troubled times." [This Is Book's Music]
"Here on Megadrive Lamborghini they have given free-reign to their innermost 80s fanboy by combining anthemic synth-scapes, gossamer-fused production and bouncy groove-shaped beats that create warm and fuzzed drama. Melody is key and it melds with dream-like vocals and a smooth soulful vibe. Megadrive Lamborghini is instantly catchy and a sure-fire summer soundtrack, all it requires is a slow-glow sunset and amber clouds." [Get Into This]
"UK experimental pop act Soccer96 (Danalogue
+ Betamax deliver scintillating synths and solid beats scattered across a soulful soundscape for their fantastic (and superbly named) tune Megadrive Lamborghini." [Diamond Deposits]

As featured in Boiler Room [Track Debut], The Independent 'i' - [The Playlist], Thump [exclusive stream], XLR8R [download exclusive], Red Bull [full EP stream], Clash [video premiere], The Quietus, The Monitors, Impose, Bonafide, CMU and more...

Tracks have been heard on BBC Radio 1 [Phil Taggart], BBC 6 Music [Gideon Coe, Tom Ravenscroft, Don Letts], BBC Radio 3 [Late Junction], Attrnag, Audio Texture and more....