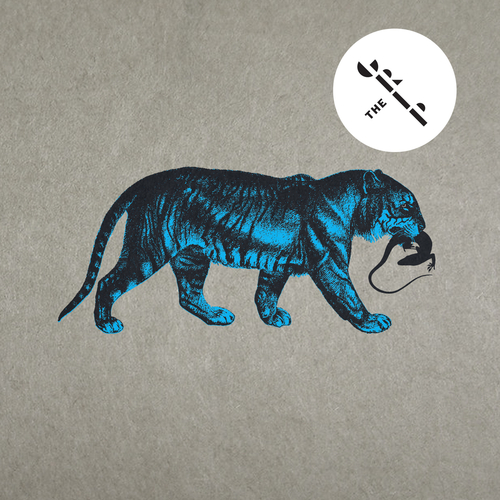 Celebrate
Available Formats
Tracks
Price
Buy
12" Vinyl Album
9 tracks

£

11.99

Download Album (

MP3

)
9 tracks

£

5.99

Download Album (

WAV

)
9 tracks

£

5.99

Download individual tracks
From £0.79
Description
The Grip - Celebrate
This playful, freewheeling and energetic trio is comprised of three of Europe's most in demand and respected jazz musicians. Joining Finn Peters on flutes and sax, we have the highly individual playing of Oren Marshall (Sons of Kemet) on tuba and Tom Skinner (Melt Yourself Down, Owiny Sigoma Band) on drums. Both musicians have previously released records on Slowfoot, Skinner most recently under his Hello Skinny moniker, and both have collaborated extensively with Finn over the years, most notably on his critically acclaimed 'Music Of The Mind' project.

In some respects The Grip is a reaction to the Music of the Mind project, that heavily featured live sampling, electronics and '…covered the stage with wires'. Wanting to bring the music down to earth again, this completely acoustic trio was born. Inspired by stories fictional and true, their telepathic compositions encompass music from hard blues to free bop and deep funk.

The name "The Grip" is taken from the classic free jazz album by Arthur Blythe. Finn worked with the legendary drummer from the album, Steve Reid, shortly before he died in 2009. Oren has also collaborated with Bob Stewart, the tuba player from that record. Blythe is a big influence on the musicians, but more importantly, the idea of making events (artistic, musical, social) happen within communities is crucial to The Grip's vision.

After a string of successful dates the group convened in label boss Frank Byng's South London studio and, true to their philosophy, recorded the album in a day. The resulting recording is fresh and spontaneous and their dynamic interplay clearly the result of years of mutual collaboration. The album is being released as a limited edition vinyl.

Credits:
Finn Peters - Flute & Saxophones
Oren Marshall - Tuba
Tom Skinner - Drums

Recorded by Frank Byng at Snorkel Studios
Mixed by Demus.



Reviews
"…one of the city's hottest propositions. Their debut album Celebrate, out now on Slowfoot Records, takes the group through knotty free-bop, deep blues and Middle Eastern drones in a deft mix of free playing and compositional ingenuity." [The Quietus]
"…it's a playful and high-spirited collission of skittering free-jazz, slinky grooves and growling blues. Lots of fun, too" [Jazzwise]
"A welcome new excursion in the art of the piano-less trio with tuba holding down a sonorous bottom end. The Grip make jazz from its bare bones with a sound that is both primal and playful. Sometimes the music feels like it's mining an ancient seam, sometimes it explores more modern abstractions, though it's always intriguing and engaging."
[Patrick Forge]
"Finn Peters… possibly his best work to date" [Gilles Peterson]
"From the knotty free-bop of 'Compost Fly' to the Arabesque drones of 'Saladin', Celebrate adds further momentum to London's vibrant contemporary jazz scene." [The List]
"Intricate yet engaging, cerebral yet physical, thematic yet episodic, The Grip presents a new black music that looks as far forward as it does back." [Kevin Le Gendre - Jazzwise]
"Along with his close compadres Tom Skinner, the ever in-demand drummer behind both Owiny Sigoma Band and Hello Skinny, and tuba titan Oren Marshall, Peters celebrates the freedom of intuitive interaction with new group The Grip." [Mercury Recommends]
"Across nine group compositions in a range of styles covering blues, free jazz, funk and beyond… …Taken as a whole, the album bursts with personality, verve and energy—great music that is also great fun. We must hope this trio prospers and records again very soon." [All About Jazz]
"Some forward thinking jazz loveliness for your Tuesday evening, best served in one sitting. Gilles Peterson has called Celebrate Finn Peters' best work to date, and he might just be right. The Grip may serve as shining examples of the London jazz revival, but they also serve as proof that the genre never really needed reviving anyway." [Mangroves]
"Recorded in just one day, Celebrate is immediately alluring and resonates the trio's wondrous and spontaneous creativity." [Cast The Dice]
"The Grip combine legacy with their own unique compositional skills, focused energy and intuitive 21st century funk." [Ancient To Future]
"Deep, earthy jazz, stripped down to the barest bones, sitting in that fertile intersection between free improvisation and bluesy eroticism that has informed so many of the music's most creative voices. Three wide-awake musicians, making now real." [Oliver Arditi - Best of 2014]
"The mood is mobile and improvisatory, resembling the brash rhythmicity of South African township and New Orleans street music whilst also incorporating funk and hip-hop grooves – and, befittingly described as 'telepathic compositions', these nine original numbers certainly offer a heady, exhilarating ride… …Marvellous." [London Jazz]
Tracklisting
12" Vinyl Album (SLOLP024)
Download Album (SLODL024)
The Grip

- Acorn

The Grip

- The 199 Blues

The Grip

- On The Tube

The Grip

- Nails

The Grip

- Compost Fly

The Grip

- Saladin

The Grip

- The Grip

The Grip

- Kailash

The Grip

- Celebrate